I'm the kind of person that is always busy. If I'm not busy (which is rare) I have to make myself busy. If I can't make myself busy then I am probably very, very ill.
Since arriving back from Asia, I have had roughly 4 weeks to do… nothing. Literally nothing. I could quite happily go out everyday and be a lady of leisure like I'm destined to be, but leisure and being a lady costs money. Back to reality, I'm a student again which means I'm poor again. Sooooo, 3 weeks in and these are my top tips for killing time usefully and extremely cheaply!
Pinterest
Get on Pinterest and check out their vast array of boards! From it I have worked out exactly what to give my boyfriend for his birthday, how my fathers birthday card will look and what I will give to everybody this Christmas! My most recent venture has been to create some little homemade candle holders for my new uni room (pictured)
Meticulous Cleaning
You know that drawer you throw everything miscellaneous into? CLEAR IT OUT. Be brutal and be sensible. When was the last time you used it? Will you ever really use it? If the answer to both of those questions is never or almost never, get rid. You'll be so proud when you see how much new space you've made for more miscellaneous rubbish!
Learn a New HairDo! 
So now I can fishtail and french. It's a useful skill to have and really requires your dedication – practice makes perfect! There are so many videos on Youtube that give you step by step tutorials and they're super helpful!
¿Hablo Espanol?
Learn a new language! I use Duolingo App and try to do at least 10 minutes of practice a day. Duolingo is so good because it's like you're playing a game and have to unlock new levels to learn new vocab! It's actually quite addictive but gets much harder the further you get. Learning is fun!
Exercise – you have no excuse!
I go to the gym and I tell myself "I have nothing to go home for" so push myself to the absolute limit, take my time in the sauna and then have a relaxing swim (more exercise!!!!) to rejuvenate my joints!
Have the best lunches ever!
You have all morning to think it through, take a look in the fridge… what are your options? Be creative! Try and be more creative the next day and then the next! Before you know it, you'll be able to take nothing and make something delicious! Obviously Instagram the entire thing so you look like you're well into your #foodporn
Homes Under The Hammer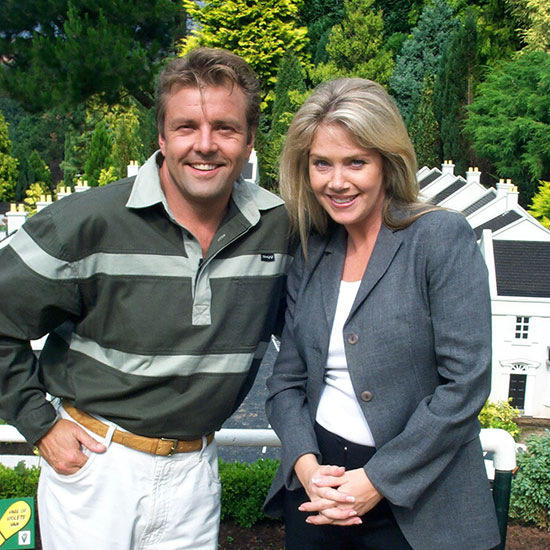 It's on everyday at 10am. Once you've watched one, you'll want to be a property developer! Not to mention you're guaranteed to be out of bed early in time to catch it. Then you've got from 11am to seize the day!
Organise those Folders!
After years of schooling, you will have hundreds of "Science Homework" "Drama Essay" "Food Tech Powerpoint" etc. Get rid. School life is over and you're a real person now. A well organised computer is a well organised mind…
Read!
When you get older and you have kiddies, there won't be days like this anymore. Now is the time to read all of those books you've had your eye on but never had the time to pick up! Pick an hour of the day when you can just relax (indoors or out) and lose yourself in another world.
Write a blog post about things do to when you have nothing to do…
I thought this was a funny suggestion, sorry in advance.